My neighbor's amazing coneflowers. While you can't see them, there are about 42,061 bees of assorted varieties and sizes flying around. They're scavenging for whatever pollen can be found, which is limited, based upon their hyper dash-and-fly activity.
The point of this shoot was the butterfly I saw alight as I drove past. I quickly parked the van, grabbed the camera, and headed next door.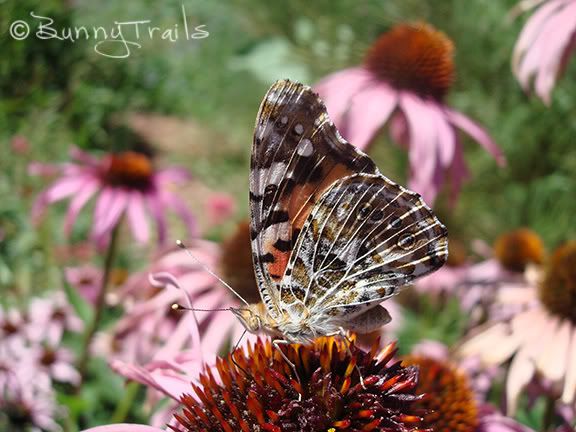 Turns out there were two butterflies. But in an effort to taunt me, they perched upon flowers that were a bit out of reach.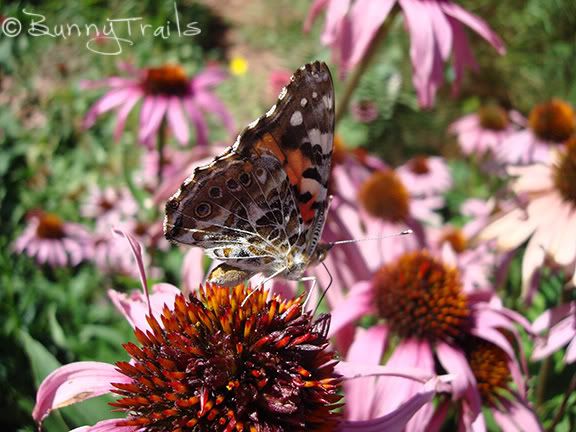 As I leaned out over the bee-covered coneflowers, it occurred to me that I am normally very, um, nervous around bees. Yet here I was, so focused on my butterfly shot, that I was willing to place myself right in their midst. Since their mere presence wasn't causing me to freak out, they began to bump into me in their pollen hunting frenzy. The result? I jumped back, mid-shot. And got this beauty.
Silly bees.